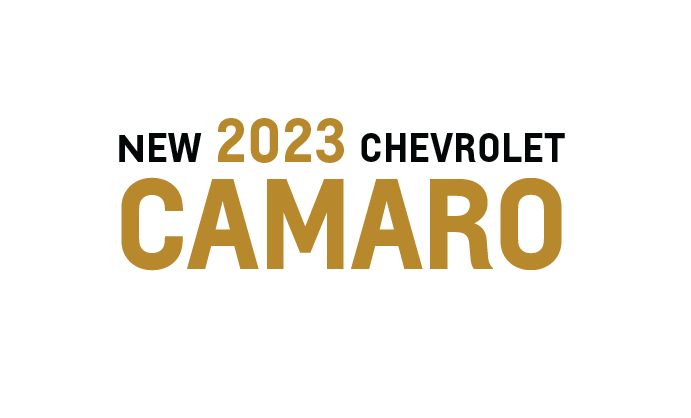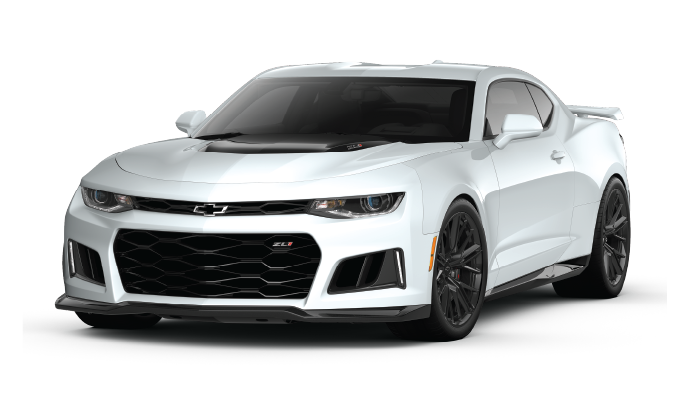 Discover the Chevy Camaro in Panama City, FL
The Chevrolet Camaro is one of the most iconic and celebrated cars in the American market, and it's easy to see why. This gutsy sports car has been around for over 50 years, and Chevrolet has taken that time to essentially perfect the Camaro into the class-leading car it is today. The Camaro attracts drivers all over the country by offering its signature blend of style, power, and technology all with an affordable price tag that's far more accessible than its luxury counterparts.
If you'd like to learn more about the Chevy Camaro, and get behind it's wheel for a test drive, stop by our dealership at Bill Cramer Chevrolet Buick GM. We have the always-exciting Camaro in-stock at our Panama City Chevy dealership, and we would love to introduce you to this incredible sports car.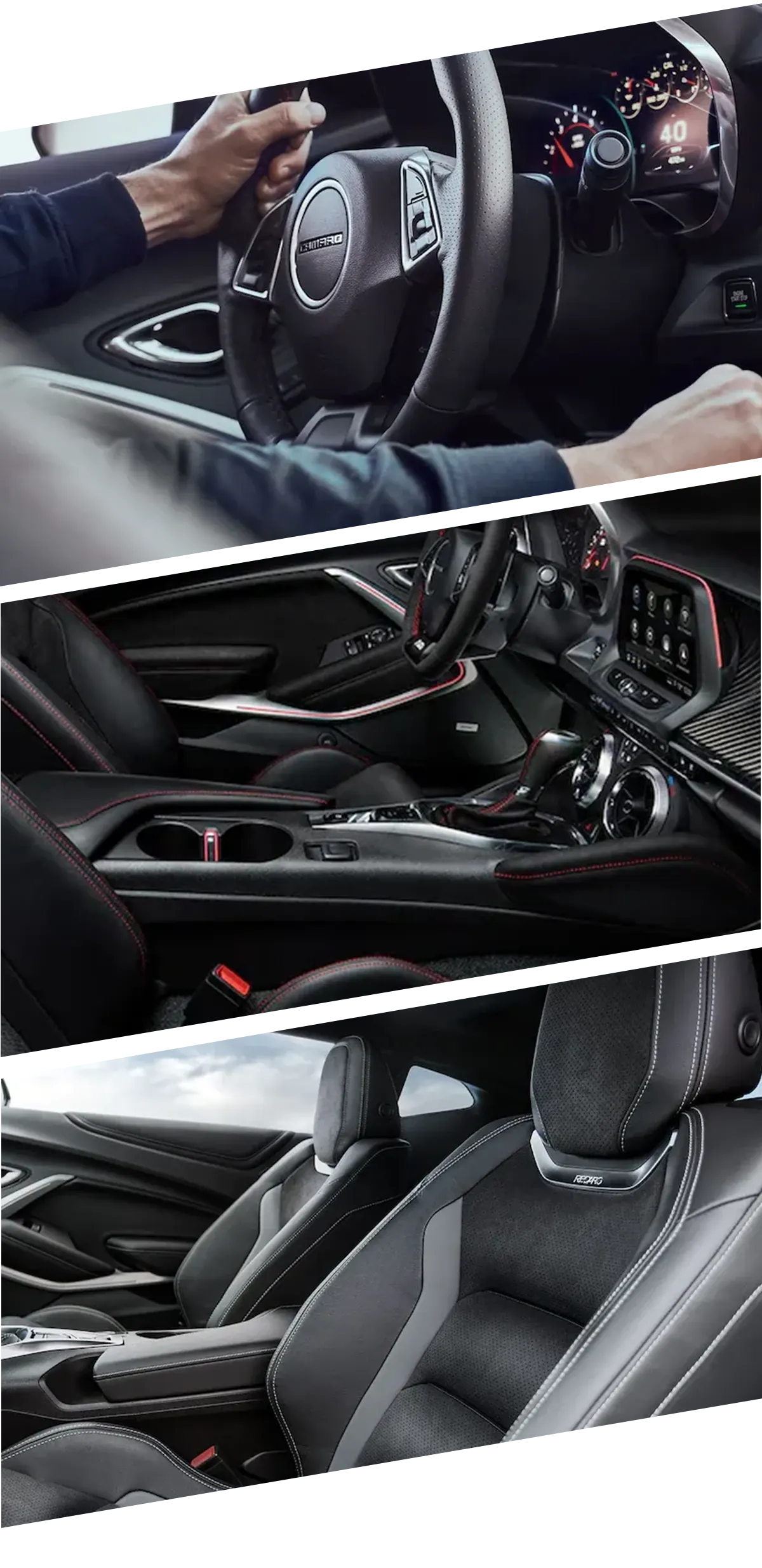 What's New in the 2023 Chevy Camaro?
The 2023 Chevrolet Camaro brings back a powerful line of performance engines with a 355-horsepower V6 engine, a 455-horsepower V8 engine, and an astounding 650-horsepower supercharged engine. The spectacular sports car features available Magnetic Ride Control™ that makes the smooth, nimble, and balanced riding experience even more agile giving the system more wheel control and stability at high speeds. In the cockpit, drivers can keep their hands on the wheel with available Alexa built-in voice recognition and a whole suite of infotainment features. New for 2023 is a set of 20-inch five-split-spoke wheels in Black and two new exterior paint colors – Radiant Red Metallic, Sharkskin Metallic.
High-quality materials and a modern design make the Camaro's interior a gorgeous sight to see. The seats are comfortable, and lots of exciting tech features help give the Camaro another edge over its competitors. Available features include a head-up display, ambient interior lighting, a Wi-Fi hotspot, and more.
Though the upscale interior and plethora of technology are exciting, most folks want to know about the Camaro's power. The base model comes with a 275-horsepower 4-cylinder that pairs with a hands-on six-speed manual transmission. Through the trims, several other powertrains are available. You can opt for a heft V6 or an even more powerful small-block V8 that gets 455 horsepower and 455 pound-feet of torque. There is also a supercharged V8 that garners 650 horsepower and 650 pound-feet of torque. No matter how you configure your Camaro, you'll enjoy the car's signature speedy acceleration and potent power.
A Brief History of the Chevrolet Camaro
Chevy debuted the Camaro on September 28, 1966 at a press conference held at the Statler-Hilton Hotel in Detroit. The project to develop the Camaro was codenamed Panther, and Chevy played into this secret name in their telegram invitations to automotive journalists that were invited to attend the press conference.
The Camaro was created to be a direct competitor for the Ford Mustang, and these two affordable sports cars have remained fierce competitors through the years, often battling for the first few slots on best-of lists for their class. The Camaro took a break from the market after the 2002 model year and returned in the 2010 model year with a new generation. The most recent generation, the sixth generation, has been highly favored by drivers and critics alike for its power, design, and affordability.
The Camaro frequently shows up in pop culture media such as movies, TV shows, and even toy cars. As the years and generations have passed, one thing has always remained true: the Chevy Camaro is truly a gorgeous sight to behold.
Why Buy From Bill Cramer Chevrolet Buick GMC
At Bill Cramer Chevrolet Buick GMC, your experience at our dealership is our top priority. We always strive to ensure that our customers are completely satisfied with their visit and their purchase. Keeping you happy is why we stock some of the best vehicles – like the Chevy Camaro – and why we offer them at incredibly competitive prices.
We invite you to swing by our dealership today to see the Chevy Camaro, or any of our other amazing Chevy cars, for yourself. We can get you set up with a test drive and some big savings to sweeten the deal even more. We look forward to seeing you soon at Bill Cramer Chevrolet Buick GMC!